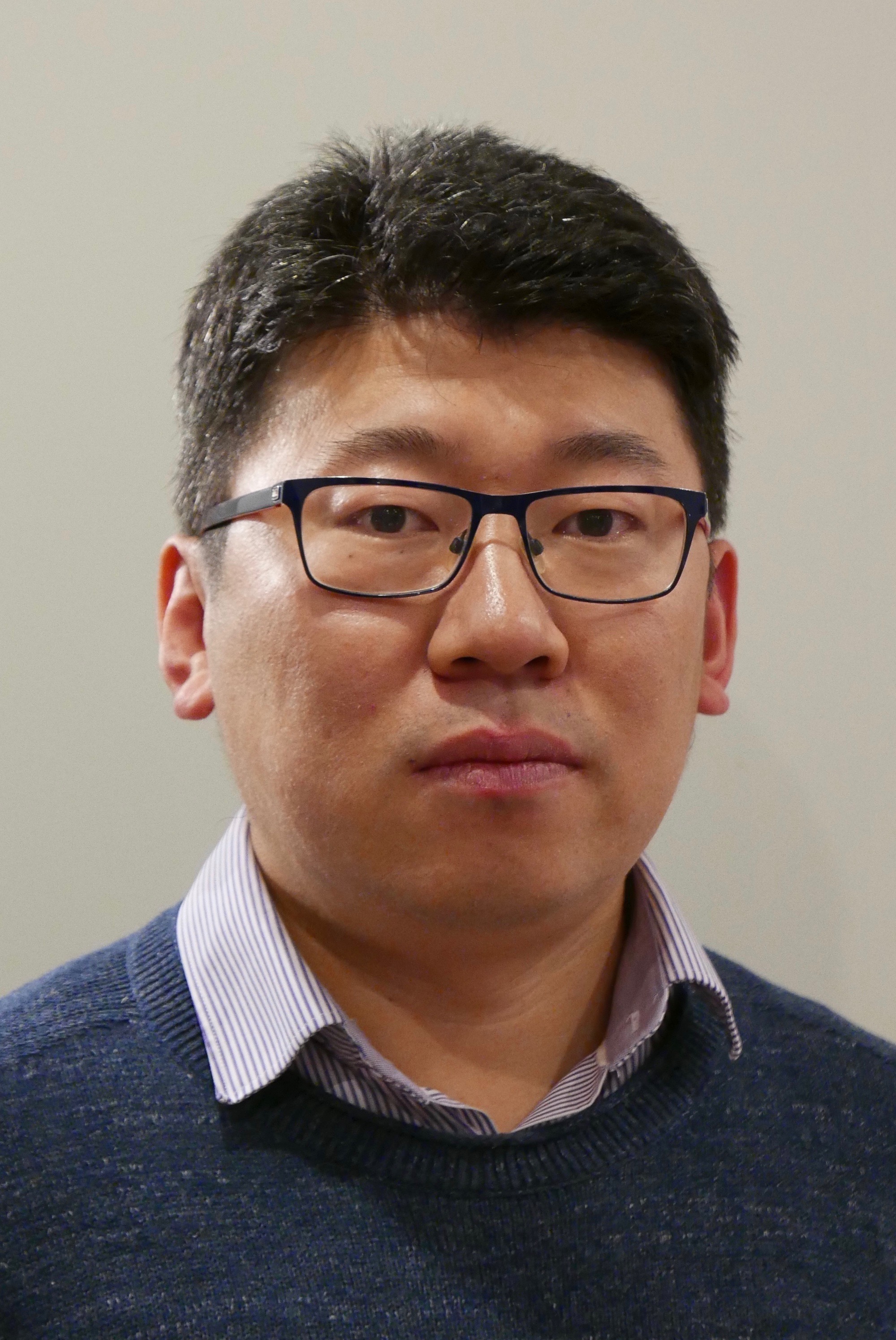 Queen's buildings
School of Engineering, Cardiff University
Cardiff, UK, CF24 3AA
I am a senior lecturer (associate professor) of Robotics and Autonomous Systems at the School of Engineering, Cardiff University. I am also the co-leader of the Cross-Cutting research theme of AI and Robotics, and theme leader/co-investigator of the IROHMS (Research Centre for AI, Robotics and Human Machine Systems) funded by ERDF through WEFO.
I am managing the Robotics and Autonomous Systems laboratory, which provides cutting-edge robotic facilities, including two Kuka Lbr iiwa robots, three Kuka youbots, some turtlebots, and some small drones. We have also built two USVs (unmanned surface vehicles) with student projects in the past years. See the page Facilities for details about the robots.
I received my PhD from Cardiff University sponsored by the EC FP6 project TAI-CHI (Tangible Acoustic Interfaces for Computer Human Interaction), which won the best exhibit prize of EU FP6 exhibition in Helsinki, Finland. Before that, I obtained my MSc in computer science and BEng in Electronics Engineering from Birmingham University and Jilin University respectively.
I have held multiple positions as a robotics and autonomous systems researcher and engineer in both academia and industry (Dyson, Lenovo, and Autonomous Surface Vehicles). Before these, I had been working as a research fellow in academia for a number of EU FP6 & FP7 projects, such as TAI-CHI, IWARD (Intelligent Robot Swarm for Attendance, Recognition, Cleaning, and Delivery), ROBOSKIN (Skin-based technologies and capabilities for safe, autonomous and interactive robots), and SRS (Multi-Role Shadow Robotic System for Independent Living).
news
| | |
| --- | --- |
| Oct 2, 2021 | Really glad to join the editorial board as an Associate Editor of the Robotics and Autonomous Systems section of the "Proceedings of the Institution of Mechanical Engineers, Part C (JMES)". |
| Sep 25, 2021 | Really glad to give an invited keynote talk at the IEEE ISRIMT (The 3rd international symposium on Robotics and Intelligent Manufacturing Technology) 2021 conference organised by Hohai University, China. |
| Aug 20, 2021 | I chaired one session of the IEEE ICCSE 2021 (online this year). I am a regional chair and session chair of the conference. |
| Aug 2, 2021 | Really glad to start research collaboration with Spirent Communications to focus on robust GNSS-based localisation for fail-safe autonomous navigation. |
| Jun 30, 2021 | Paper entitled "ShorelineNet: An Efficient Deep Learning Approach for Shoreline Semantic Segmentation for Unmanned Surface Vehicles", co-authored with collaborators from UCL, accepted for publication at IROS 2021 (Authors: Linghong Yao, Dimitrios Kanoulas, Ze Ji, Yuanchang Liu) |
| Jun 30, 2021 | Fulltime PhD sponsorship with Spirent Communications on an exciting project of GNSS-based navigation. |
| Jun 22, 2021 | Grant awarded by the Innovate UK/KTP for the application entitled BIM and Digital Twins in support of Smart Bridge Structural Surveying (as Co-I). The project will start from Sep 2021 for 36 months. We will develop software for autonomous drone navigation/mapping, deep learning for processing images, and IoT systems. |
| Oct 15, 2020 | Joined the International Programme Committee of the KES 2021 conference (25th International Conference on Knowledge-Based and Intelligent Information & Engineering Systems) in Szczecin, Poland |
| Oct 8, 2020 | I joined the IEEE Access Editorial Board as an Associate Editor. |
| Sep 17, 2020 | Organised and chaired the Invited Special Session "AI, Robotics and HMS for Smart Manufacturing" at the KES 2020 conference |